ENST-Drums: une base de données variée pour la recherche sur le traitement automatique et la transcription des signaux de batterie

Par O. Gillet, G. Richard
ENST-Drums est une base de données variée pour la recherche sur le traitement automatique et la transcription des signaux de batterie. Trois batteurs professionnels, spécialisés dans différents genres de musique, ont été enregistrés. La durée totale d'enregistrement par batteur est environ 75 minutes. Chaque batteur joue sur sa propre batterie. Chaque séquence est enregistrée sur 8 pistes audio individuelles, filmé depuis 2 angles de vue, et complètement annotée.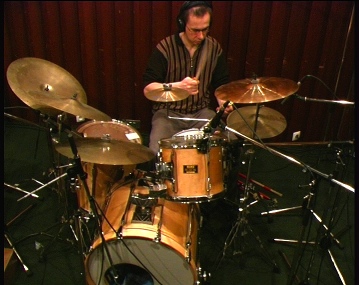 Site Web Complémentaire : http://perso.telecom-paristech.fr/~grichard/ENST-drums/
Licence : Licence d'utilisation (français)
Téléchargement : Télécharger ENST-Drums (J'ai lu et j'accepte les termes de la licence d'utilisation ci-dessus)
Référence:
ENST-Drums: an extensive audio-visual database for drum signals processing, Olivier Gillet and Gaël Richard, In Proc of ISMIR'06, Victoria, Canada, 2006.