SAMBASET: a Dataset of Historical Samba de Enredo Recordings for Computational Music Analysis

By L. S. Maia
SAMBASET covers different eras, from later renditions of old classics to the most recent sambas de enredo just out of the Sambadrome.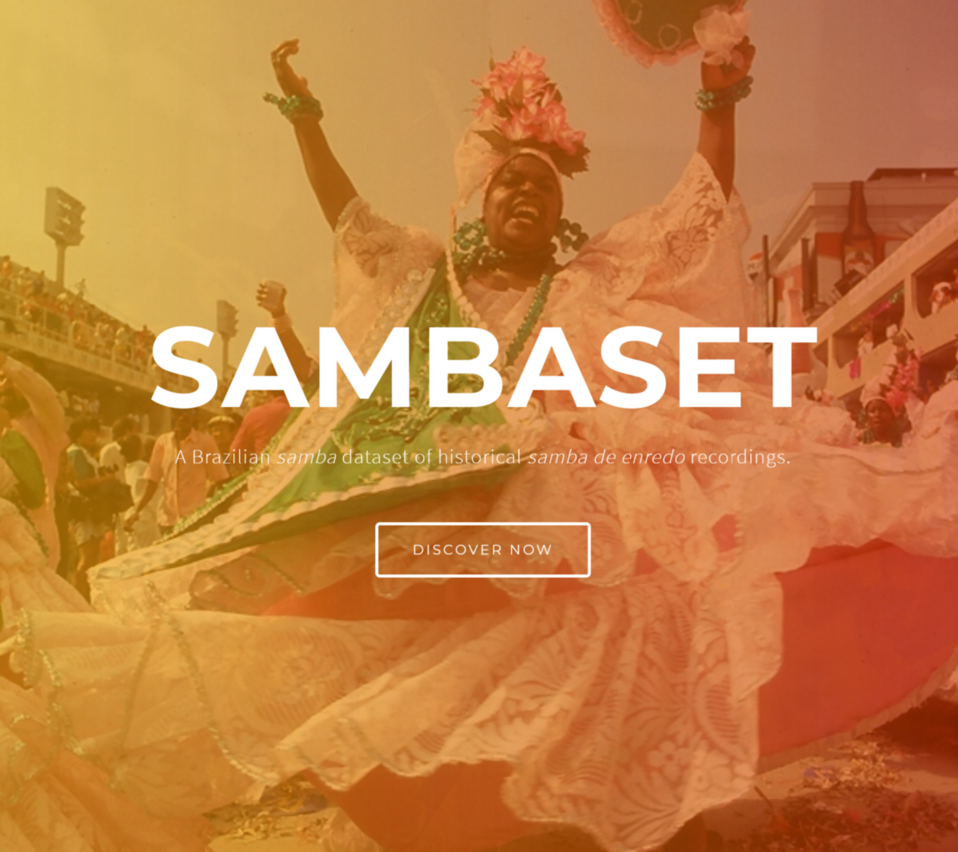 It was created partly in the context of the StaRel project, during PhD student Lucas Maia's stay with ADASP.
Three major collections make up the dataset. In chronological order:
História das Escolas de Samba (HES) — historical sambas arranged and interpreted by the musicians from four major escolas;- Escolas de Samba – Enredos (ESE) — historical sambas from ten traditional escolas in the voices of many idols from samba's history, accompanied by a selected ensemble of instrumentalists and choir;
Sambas de Enredo (SDE) — the official compilation of sambas de enredo recorded by members of the top escolas from Rio de - Janeiro, for each carnival parade.
Dataset website: http://www02.smt.ufrj.br/~starel/sambaset/
Contact: Click here